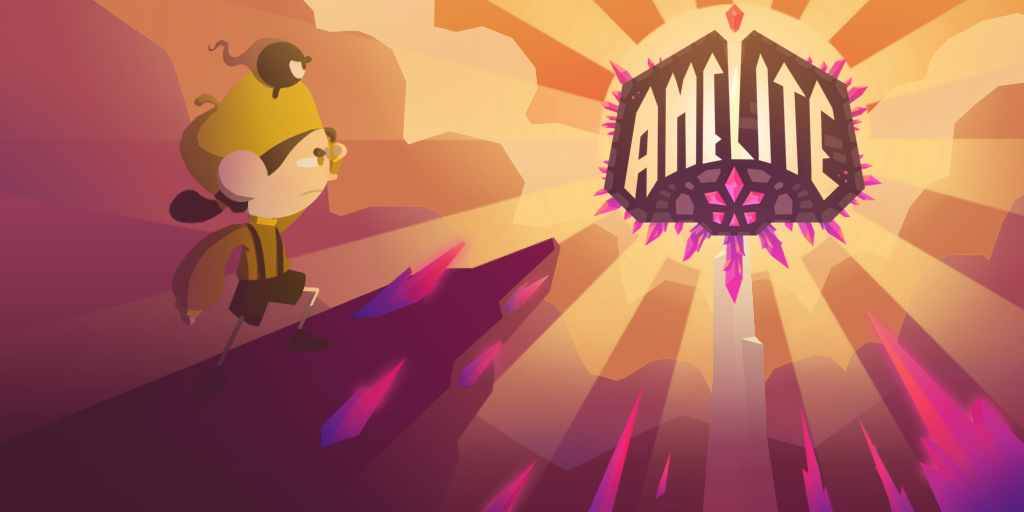 Amelite
Hey everyone!
This is our first devlog post-GGC (Gotland Game Conference) and I want to start off by thanking all the people who have tried out Amelite since then! After GGC the team set their sights on the Swedish Game Awards (SGA) and have been working hard to bring you this updated version, which we will also be submitting to the event. This update includes:
2 new levels
Update to movement:

More forgiving jump and walljump
Can walljump with back against the wall

A new obstacle
A new ledge-grab animation
Tweaked colours and light
Particle effect updates
New VFX:

Dust clouds when running, jumping etc
Crystal spikes shattering
Not being able to draw due to light
Etc.

New Sounds

Crystal spikes shattering
Platform being cancelled
And more...
Bugfixes:

Bug where player would get stuck on the edge is now improved
Walljumping putting the player in idle-animation no longer happens
Camera not working properly in certain levels
Obstacle interactions not working properly
General bugfixing

Performance optimisations
Etc.
We're looking forward to SGA and hope you do too! In the meanwhile why not try out our game and see what has changed?
Sealhorse Studios
Files
Main Itch Build.zip
Play in browser
Jun 30, 2021