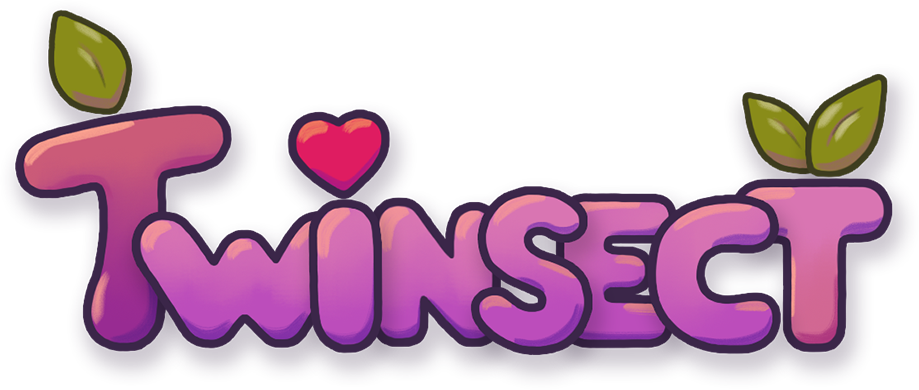 Twinsect
A downloadable game for Windows
A 2-player, 1-controller, co-op action game featuring a two headed caterpillar. Grab a friend and take control of a head each, because they need your help to survive!
Deep in the bushes of your garden, Plum and Turnip, a young two headed caterpillar longs for the day they can become a butterfly. But life is not easy, there are bugs everywhere who would love to snack on some caterpillar steak. But don't be fooled, this caterpillar has some fight in it! Defeat those pesky insects and survive another day.
Twinsect is a 3d, co-op, action game set in a cozy Swedish garden. Play as Plum and Turnip, controlled individually by the left and right joysticks on the controller. Work together to survive against the hungry garden bugs by maneuvering, attacking, and making skillful use of the environment!
It's a bug eat bug world…. good thing you've got two mouths.
To play Twinsect, download the game below.
Controls
Twinsect is played with one controller. Each side corrseponds to each head. The joysticks are used for walking, and the bumpres and triggers are used for chomping and grabbing.
Social Media
Instagram: https://instagram.com/sealhorse.studios
Facebook: https://facebook.com/sealhorse.studios
The team
Cédric Le Therisien - Product Owner
Amanda Östman - Producer
Sabina Hallmén - Assistant Producer
Pontus Canholm - Programming
Fabian Larsson - Programming
Oliver Lincke - Graphical Artist

Frida Björnfot - Graphical Artist
Stefan Williams - Graphical Artist
Erik Westerlind - UI Artist
Sander Wellmar - Music
Xiao-Long Rathje Zhao - Music
Oliver Hallmén - Voice Acting